Lynda Prince First Nation Gather: Return Of the Real Warriors
Date:

2018/8/24-2018/8/26

Place: Saskatoon, Canada
Registration:
---
—————————————————————————————
North America IHOP Homecoming Gathering: Convergence
Date:

2018/9/20 – 2018/9/22

Location : IHOP KC
Registration: 
http://www.ihopuchinese.org/Artcle/Index?MenuId=26&NavigateId=28
—————————————————————————————————————————————
 East Coast Chinese/First Nation Gathering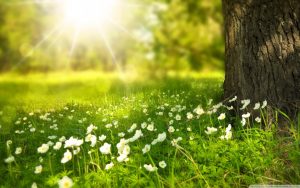 The journey begins on May 17, 2018 at Philadelphia Tabernacle of David Jubilee celebration, on that day we will live stream the gathering through Zoom. May 21, 2018 we will worship at David's Tent in Washington DC (To be arranged). During this Feast of Pentecost First Nation Worship Leader Robby Cummings and Brian LaBounty and their spouses will walk with the East Coast family and worship together. From Tent to Tent, from the first original Capital to current Capital, The Chinese in North America are like midwife, are all invited to walk with the First Nation, so we can help birth their destiny, so the greatest revival will come to America quickly.
Date

Host

Comment

2018/5/17

12-2pm:  Philadelphia PTOD Jubilee Tent

Evening: Pastor Allen Chang's home meeting

Jubilee Celebration

2018/5/18

Evening:  Lamb of God Church at Philadelphia

2018/5/19

Evening:  First Presbyterian Church

2018/5/20

Morning:  First Presbyterian Church

Afternoon :  HIC

2018/5/21

Morning:  DC David's Tent

Evening : DC Upper Room
North America Chinese Homecoming Gathering
Date: 2018/6/13 – 2018/6/15

Location: Forerunner Christian Church

Registration::https://www.frcc.us/north-america-chinese-gathering/
Lynda Prince First Nation Gathering
Date: 2018/8/24-2018/8/26

Location: Saskatoon, Canada

Registration: TBA
North America Homecoming Gathering
Date: 2018/9/20 – 2018/9/22

Location: IHOP KC

Registration: TBA